I know you all are wondering why the fuck Brian Robinson Jr. is on the cover after a 2pt performance, but sometimes you have to recognize achievements outside of football. This kid was shot multiple times in the leg during a carjacking and was able to play in an NFL game less than six weeks later. He's lucky to be alive given the circumstances and now has the opportunity to be the lead back for an NFL franchise. His first game back he led the backfield in touches and will probably continue to moving forward. Go ahead, roast me for not putting Kelce, Ekeler, Fournette, Allen, Hill and whoever else on the cover, but none of those guys dealt with the adversity that Brian went through. Watching that video of him coming out of the tunnel to "Many Men" by 50 cent, an all-time great song, gave me insane goosebumps. Everyone should be rooting for this guy tonight on TNF, in fact, I already placed a large sum on the "Over 48.5" rushing yards for Robinson, knowing he's probably going for 100+ and a tuddie.
The adrenaline has finally worn off from a stressful week of football and while I don't have the time to go back and do the research, I'd bet that this is one of the closest weeks for all five matchups combined. The winners won by 7.1pts on average, the closest being less than a point and the widest margin by less than 12pts. It has now become a trend that Nick is destined to lose because of MNF comebacks. 22pts is the average of Nick's lead going into MNF and three times he has suffered brutal loses. Part of that is his own doing as we will get into later, but part of it is just Kelce doing Kelce things. Tough to watch. What wasn't tough to watch was Nathan getting beat up for his first loss last week. We officially have no undefeated teams left.
Shall we jump into the good stuff? We shall.
WEEK 5 PAYOUT WINNER - THE BYE WEEK
Spencer, 11.57pts
So much for being called a bye week, every team had to sweat out a win this week but Spencer won his $20 which I'm sure he has already put into an account to frugally save for another jar or two of vegenaise. Yes, for all of you unfamiliar with vegenaise, it is a non-gmo, dairy free, gluten free, certified plant-based vegan mayonnaise. Probably tastes like shit but Spencer is always watching his weight and heart health. Good for him, bad for Jared. Tough loss to the little brother this week.
START OF THE WEEK
Jere, Rhamondre Stevenson - 19.50pts
While he can't choose a QB worth shit, Jere is finally catching on to playing the correct running backs each week, except Dobbins who will still be overshadowed by Lamar. I do hope he tried to prove me wrong by putting Dobbins in his lineup this week. Rhamondre is taking full advantage of Harris being injured, per usual, and is not looking back. After James White retired, it gave Rhamondre the opportunity to take over the pass-catching duties but he is showing he can do it all. 25 carries and 161 yards as the Pats rolled the Lions last week. Don't be surprised to see this guy take over the lead role at some point this year.
BLUNDER OF THE WEEK
Nick, Brian Robinson Jr. - 2.20pts
To no fault of his own, Brian ends up on the Blunder of the Week. I'm not even sure Jared will have the confidence to play Hopkins in his first game back from taking PED's yet Nick rolls out a guy making his season debut after taking multiple shots in the leg. He gets my vote for bold play of the week but it did not pay off. Nick has struggled playing the right guys on the right weeks and this cost him another chance at a win. Sitting at 0-5, Nick is not just looking outside in from the playoff club, he's sitting a mile away with binoculars just trying to get a peek.
GAME-CHANGING PLAY OF THE WEEK
Davante Adams No-Catch on MNF
Another MNF game provided drama coming down to the last few plays of the game. Probst went into this game with a 28pt deficit with hopes that Davante would provide some Monday night miracles. And that he did. Two long touchdowns to bring Probst within a point of beating Jere. On third down with less than a minute to go in the 4th quarter, Davante motions across and runs a beautiful route up the right sideline, snagging a ball with some toe drag swag to give Probst a W. But wait... After further review, Davante did not have full control of the ball before going out of bounds. Tough call to make and some believe Davante kept control with his left hand but the zebras saw otherwise. We all saw what happened on fourth down, Jere made a quick call and venmo payment to Nathan to have Renfrow run into Adams on the final play. Incompletion, game over. Jere catches a win and Probst suffers a brutal loss.
WEEK 5 POWER RANKINGS - GIF EDITION
The power rankings committee felt that little change was necessary.
1) LBJ = Goat --

:
2) Me & My Homies --
3) Mac & Chase -- :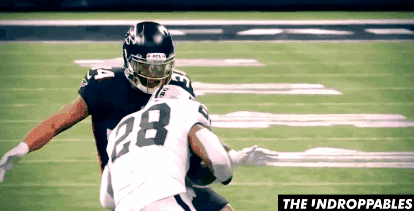 4) Just Do It

▲1

:
5) Pay Me

▼1

: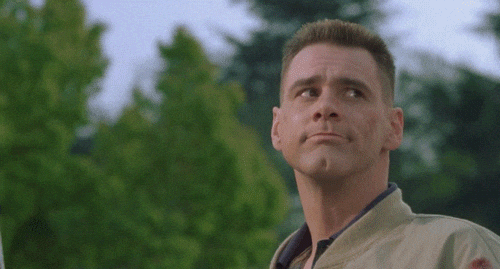 6) upHill Battle -- :
7) Mile High Magic -- :
8) Chark with Fricken' Lazard Beams -- :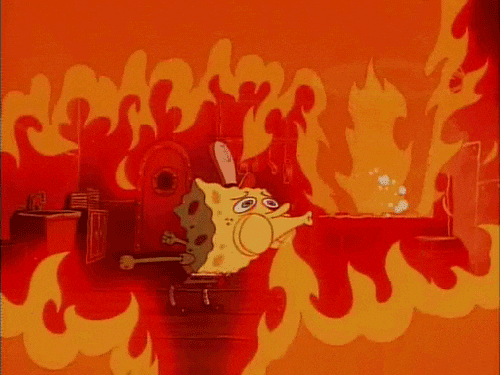 9) Goodell 2.0 -- :
10) Romo's Revenge -- :
MATCH-UP FOR WEEK 6
Commish (1-4) vs. Jere (3-2)
Luke vs Darth. Pa vs Dewey. Mordred vs Arthur. Every year we get to witness the father vs son matchup and while I have no idea where we stand on overall record, the only thing that matters is Papa Henderson has two championships while I have none. Fluky championships in my humble opinion but my time will come and it starts this week.
Another shit week making predictions. Overall 8-12. Rumors are spreading about a "Commish's Curse" but that's fake news. Don't believe it. This week everything changes as I go 5-0.
Commish vs. Jere: Commish
Spencer vs. Ryan: Ryan
Probst vs. Nick: Nick
Justin vs. Nathan: Nathan
Jared vs Worzie: Jared
WEEK 6 WEEKLY PAYOUT
MVP - Team with the single highest-scoring starter
People are talking about the recent trade that happened and I feel obligated to give a littel background. Jared has had Kamara since our inaugural season, he's put Kamara through the fire and it created tension between the two. After losing to Spencer, Kamara put in a trade request with Jared as the relationship was severed at that point. He described it as being a dog with a 3-inch leash. As a modern day hero, I came in and put up an offer that couldn't be refused. I knew Kamara would thrive under a new regime and he plans on proving it this week as he will win the weekly payout. He has no leash here, this dawg has my full trust and will bring us back from the grave we were digging. Again, I don't think it can be understated. Modern day hero. Shoutout to me. My name will go down with Harriet Tubman.
Good luck to everyone this week, except you pops. I hate to shed the the blood we share but I refuse to go down without a fight. Bolt up, bitches.